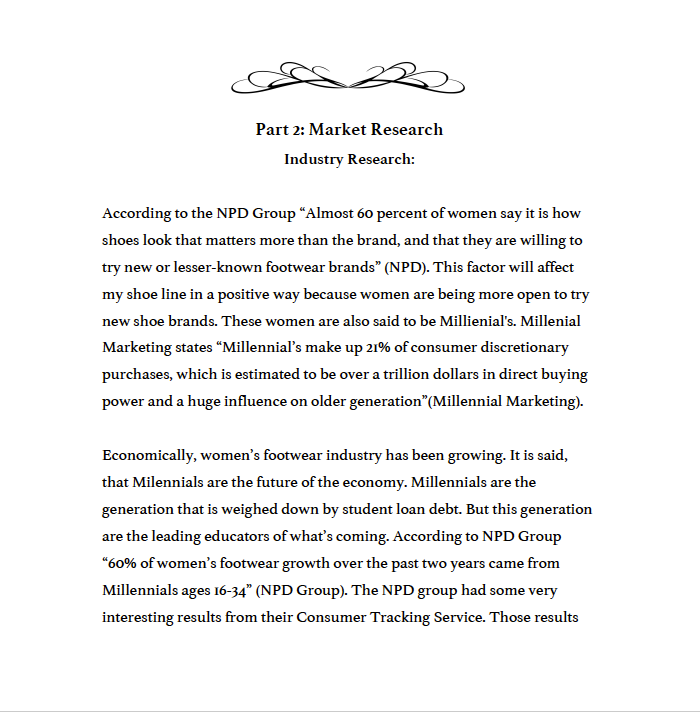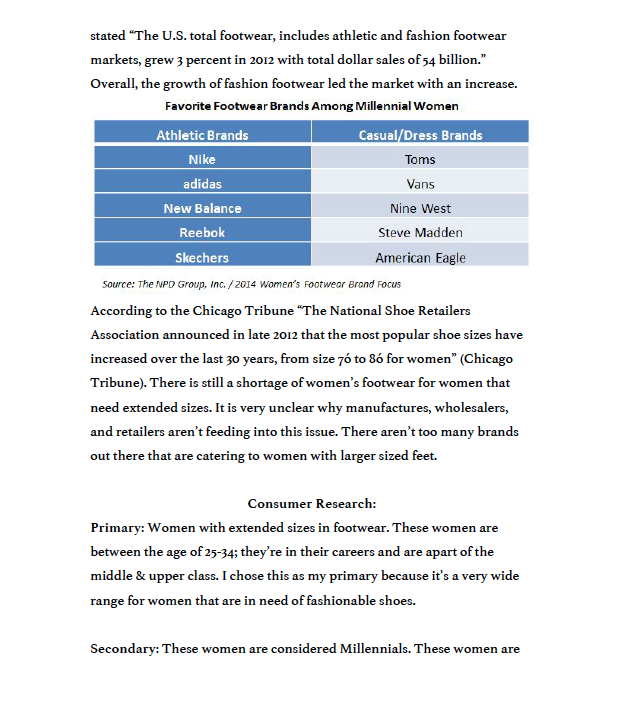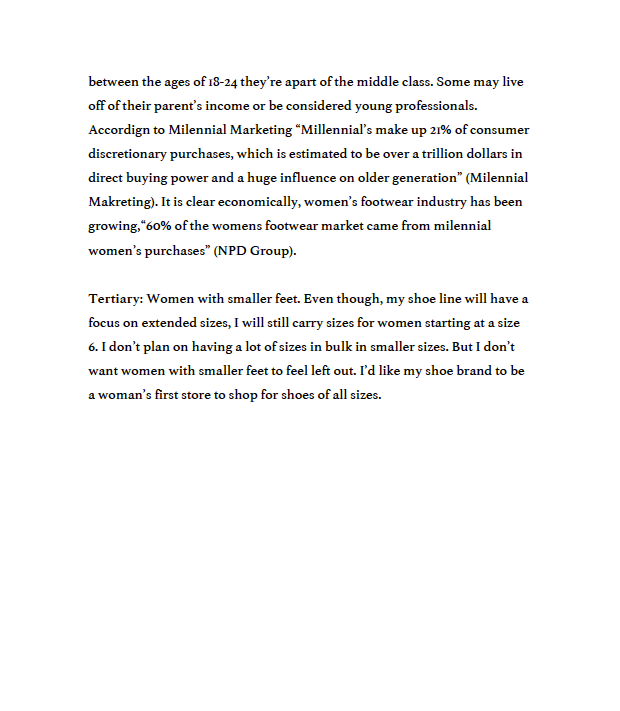 During my Brand Marketing class, I had to develop my own fashion brand. My concept was to develop a women's shoe wear brand that specializes in extended sizes. The brand will focus on designing innovative and stylish shoes for women of a wide range of ethnic backgrounds, who aren't considered to have the average sized feet. The designs will promote women empowerment through creative marketing strategies that are geared to build confidence & inspire women. With this concept I had to conduct industry research to support my niched idea to demonstrate that the concept would be marketable.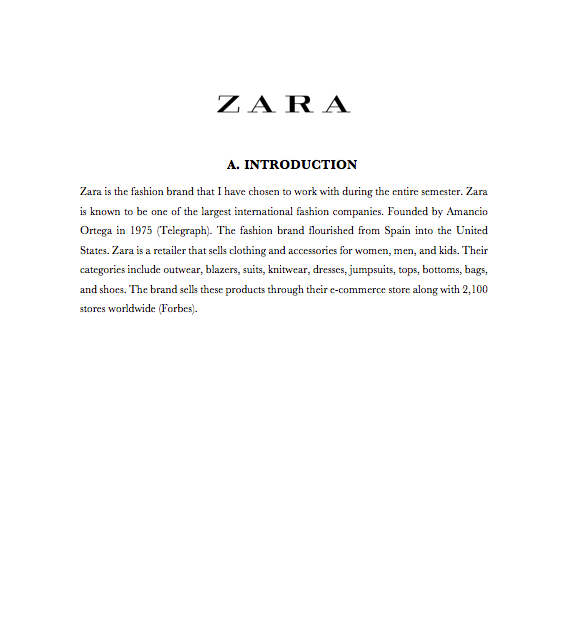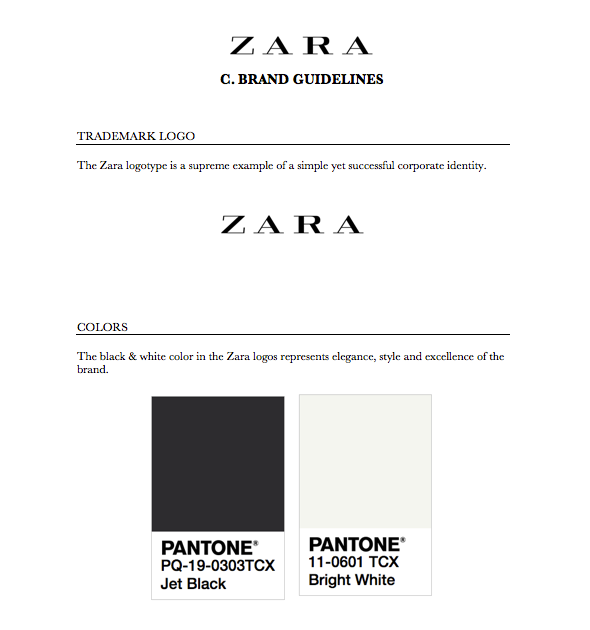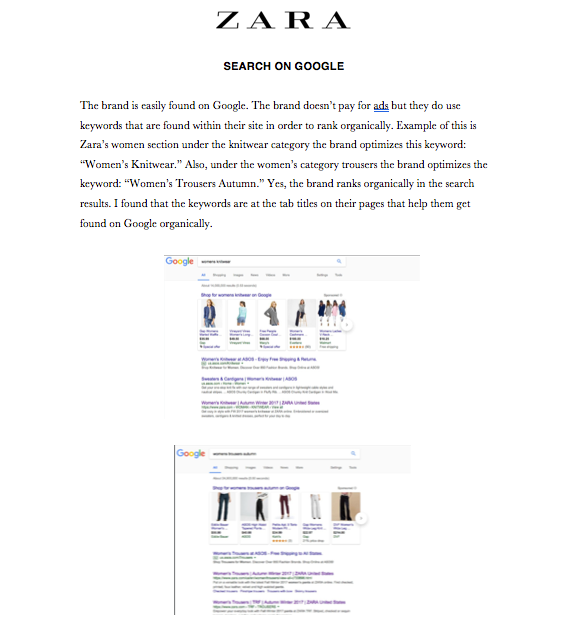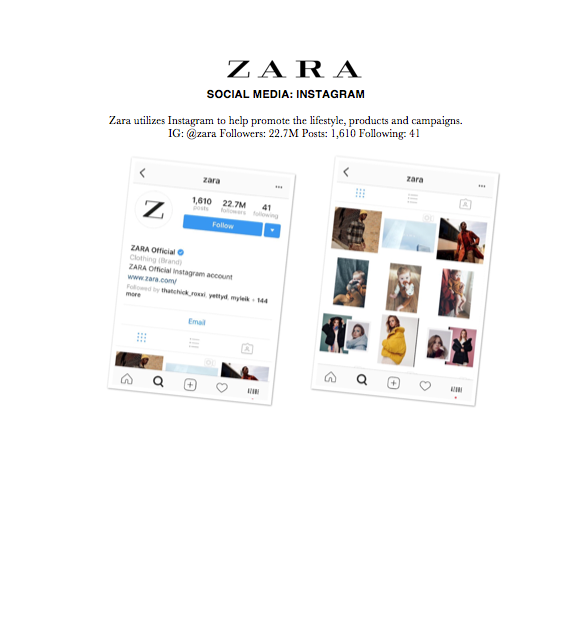 In my Interactive Marketing class, I had to develop a campaign for a fashion brand. I selected the fast fashion brand Zara, from there I had to research and analyze their marketing efforts and their brand guidelines so that my idea for the marketing campaign would be cohesive with their overall brand. My Zara marketing campaign idea was to solely focus on branding for a new collection of Zara's women suits. This campaign would have a theme of women empowerment and overall confidence. I feel Zara lacks personality on their values and showing a deep connection of their brand to consumers. I would want to feature real women as models who are making a difference within their different industries to be styled in these suits that reflect the evolution of power suits.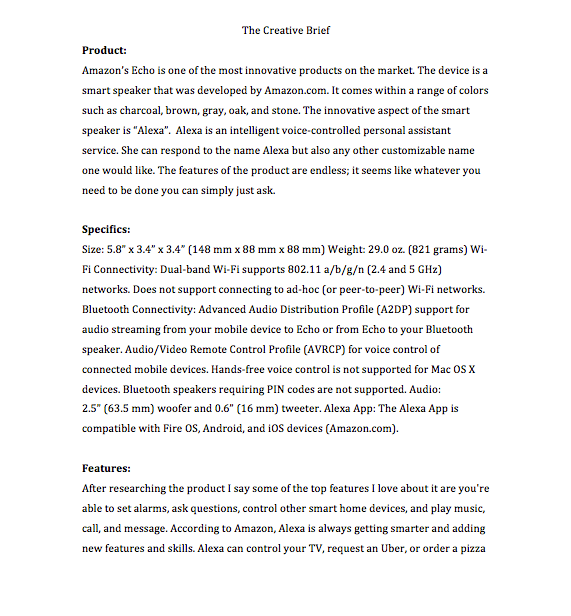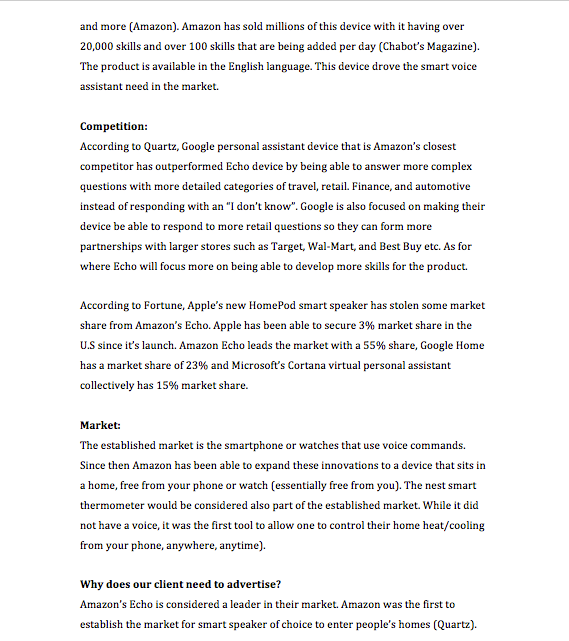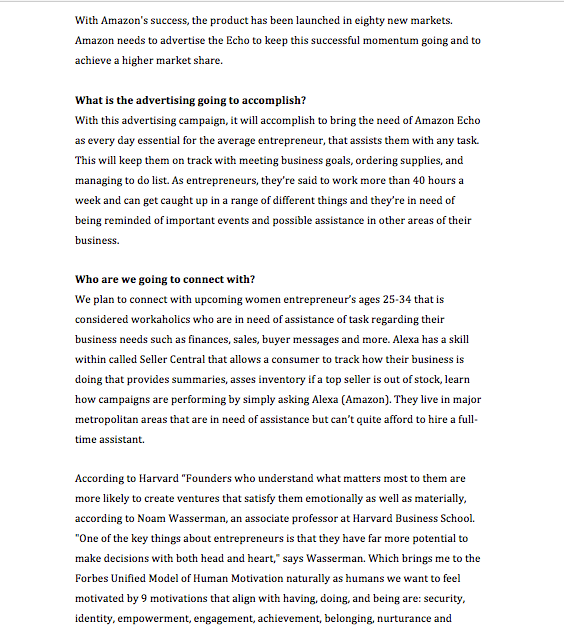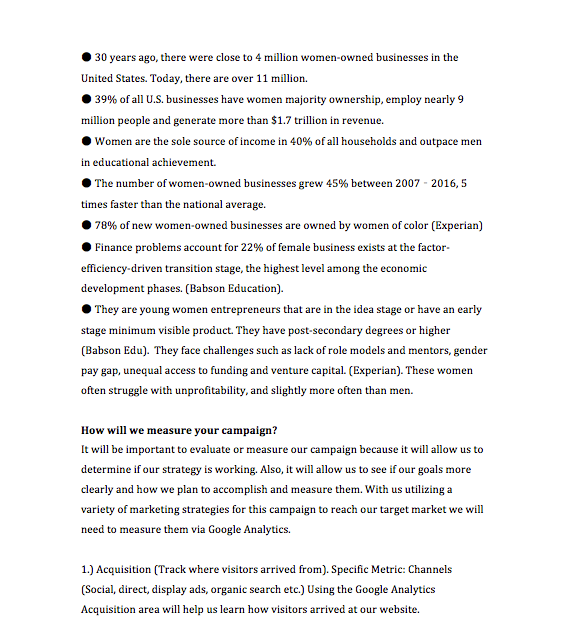 During my Creative Strategy, we had to develop a creative brief for an innovative product. My selected product was Amazon's  Echo smart speaker Alexa. Research was conducted for marketing strategies to reach the audience of  upcoming women entrepreneur's ages 25-34 that are considered workaholics who are in need of assistance with task regarding their business needs such as finances, sales, buyer messages and more. One of the innovative strategies that I developed was utlizing a Guerilla Marketing Tactic. My idea for this strategy is to benefit off of a crowd from a brand that has similar consumers to the Echo. I think it would be great to throw an outside event at a mall that has the most traffic for apple and set up near it in the parking lot to promote Amazon Echo device. Such as when the next iPhone / innovative device releases from Apple. Apple and Amazon have very similar customers especially with Apple's new HomePod smart speaker have stolen some market share from Amazon's Echo. Apple has been able to secure 3% market share in the U.S since it's launch. The stores are extremely crowded when the launch of a new iPhone product is releasing.